Digital Marketing meaning:
Digital marketing is the part of advertising which uses digital technologies like mobile phones, desktop computers and various other digital communication and platforms for marketing products and services to consumers.
It includes electronic customer relationship management systems (ECRM) for brand building and direct marketing.
It also makes use of social media websites for business promotion. Digital marketing is a part of advertising used by most businesses to market their products and services to customers.
The advantage of digital marketing over traditional advertising is that digital technology reaches the global market place in a fast and effective way.
Digital marketing campaigns
Digital marketing campaigns are made of different components like websites, distributing content via social media platforms, creating promotional campaigns, maintaining the websites, etc. It helps businesses to reach out to a larger audience.
The distribution of information and content via various platforms like the web, email etc., is done practically by using the digital marketing platform.
Digital marketing automation is a very effective and helpful way to plan and manage digital marketing campaigns. With the help of automation software and platform, every aspect of the marketing strategy can be monitored and worked efficiently.
Digital marketing automation software can help in monitoring campaigns and its outcome. The software uses the latest tools and techniques for tracking the activity of the website and email marketing.
Digital Marketing Channels
here are different types of digital channels used by companies to enhance the presence and reach of their customers. It helps to create brand awareness through various means.
One of the methods is through pay per click advertising. It is one of the most popular forms of a digital marketing campaign as it is easy to set up and does not cost much. Another form of digital marketing campaign is inbound marketing. In this strategy, the company takes the help of various social media websites to increase the brand's visibility and popularity.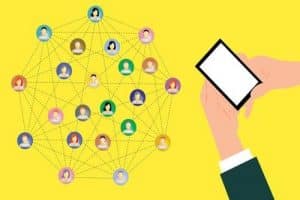 Search Engine Optimization
Search engine optimization has become almost a compulsory part of any online business, and this is a significant factor to consider when planning a digital marketing strategy.
The SEO process ensures that the site is ranked well on top search engines like Google, Yahoo, Bing, etc. Most of the companies use this method for achieving higher placements.
SEO is a technique for increasing traffic to a site from search engines. To get a good ranking in the search engine, we use various keywords, content, links and Meta tags. This requires a lot of research and a bit of experience and skill.
Social Media Marketing
Social media is also essential in this digital marketing campaign.
A company can promote their products and services through social media platforms like Facebook, Twitter, YouTube, etc. This is a beneficial method for attracting potential customers and maintaining cordial relations with existing ones.
Through social media, a company gets to know people's thoughts, opinions, and ideas about their products. This, in turn, helps them to make quick decisions and improve their strategies accordingly.